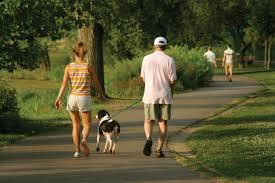 Besides being a nuisance, uncollected dog waste is a serious problem for our association. Next time you're tempted to leave your dog's droppings on the lawn, please remember these facts:
1. The Environmental Protection Agency is becoming aggressive about enforcing the Clean Water Act. Our association could be fined if dog waste goes uncollected.
2. Uncollected dog waste may lead to a special assessment. If fined by the EPA, the association could face a potential special assessment that would be levied against all members—not just dog owners.
3. The appearance and quality of the common areas are known to affect home sales—not just whether and for how much they sell, but how quickly.
4. The more residents complain about dog waste, the more time the manager must spend on enforcement rather than serving the association.
5. Uncollected dog waste spreads disease and attracts rodents who feed on pet waste.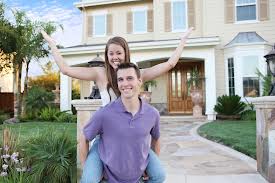 Few events in life are more exciting than buying your first home. We're glad you've chosen us! You're now a member of our community association. We're proud of our association and trust it will contribute to the quality of your experience in our community. Here are a few tips and bits of information to help you make the most of community association living.
Your Own Space
There's one important difference between renting and owning a home that you need to keep in mind. Unlike renting, your unit and its upkeep belong entirely to you. You're responsible for all maintenance for any part of your home that is used only by you or your family. So, when the faucet leaks, the first person to call is your favorite plumber, not the association manager.
Common Elements and Assessments
The community has a number of common areas and services—like the grounds and the maintenance to keep them attractive and enjoyable. We share these areas and their expenses when we pay our assessments.
Community Rules
Because many residents share the common areas, it's necessary to have a few basic rules so everyone can enjoy the community. If you don't have a copy of the community rules, please call the manager.
Membership
When you bought your new home, you became a member of our community association.Membership entitles you to attend and observe board meetings and vote in board elections. You may even want to consider running for a board seat yourself. Our community thrives because residents volunteer for committee assignments and eagerly stand for board elections. Get involved—we need you.
Please contact the manager for more information or if you have questions about the association.
Even though we live in an association, you might be surprised how many of our neighbors—owners and renters alike—don't really understand the fundamental nature of common-interest communities. And we know that many others, including the media and government officials, lack a true understanding of the community association (or condominium) concept.
Community Associations Institute (CAI), a national membership organization that represents the best interests of common-interest communities like ours, developed 10 basic principles that answer three essential questions: What is the basic function of a community association? What are the essential obligations and expectations of homeowners? What are the core principles that should guide association leaders? We're confident you'll recognize our community while reading these principles.
1. Associations ensure that the collective rights and interests of homeowners are respected and preserved.
2. Associations are the most local form of representative democracy, with leaders elected by their neighbors to govern in the best interest of all residents.
3. Associations provide services and amenities to residents, protect property values and meet the established expectations of homeowners.
4. Associations succeed when they cultivate a true sense of community, active homeowner involvement and a culture of building consensus.
5. Association homeowners have the right to elect their community leaders and to use the democratic process to determine the policies that will protect their investments.
6. Association homeowners choose where to live and accept a contractual responsibility to abide by established policies and meet their financial obligations to the association.
7. Association leaders protect the community's financial health by using established management practices and sound business principles.
8. Association leaders have a legal and ethical obligation to adhere to the association's governing documents and abide by all applicable laws.
9. Association leaders seek an effective balance between the preferences of individual residents and the collective rights of homeowners.
10. Association leaders and residents should be reasonable, flexible and open to the possibility—and benefits—of compromise.
/